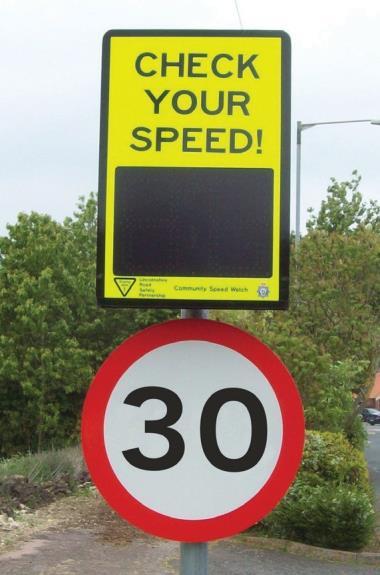 Your Village Needs You
Barkston and Syston Parish Council
In partnership with Belton and Manthorpe Parish Council
Can you give up a few hours of your time each month?
We are looking for volunteers to join our village's Community Speed Watch team
What is Community Speed Watch?
Community Speed Watch is a scheme to allow trained volunteers to address speed concerns in their communities.
Volunteers work in association with the Police and Lincolnshire Road Safety Partnership. Warning signs are displayed on the approach to a speed check area, and volunteers wearing high visibility clothing use a speed detection device to record a vehicles speed. Registered keepers of vehicles exceeding the speed limit will be sent letters of advice from the police.
Who can be a volunteer?
Anyone who is over 18 can volunteer and full training will be given. Community Speed Watch teams will comprise of a minimum of three trained volunteers, so you will never be expected to work alone.
How do I find out more?
If you would like to find out more about the scheme or would like to register your interest as a volunteer, please email Malcolm Hall, Clerk, Barkston and Syston Parish Council at barkstonandsystonpc@outlook.com
Click HERE to watch the Community Speedwatch video